BUILDERS MERCHANT BACKS MILTON KEYNES CAUSES
BUILDERS MERCHANT BACKS MILTON KEYNES CAUSES
March 6th, 2018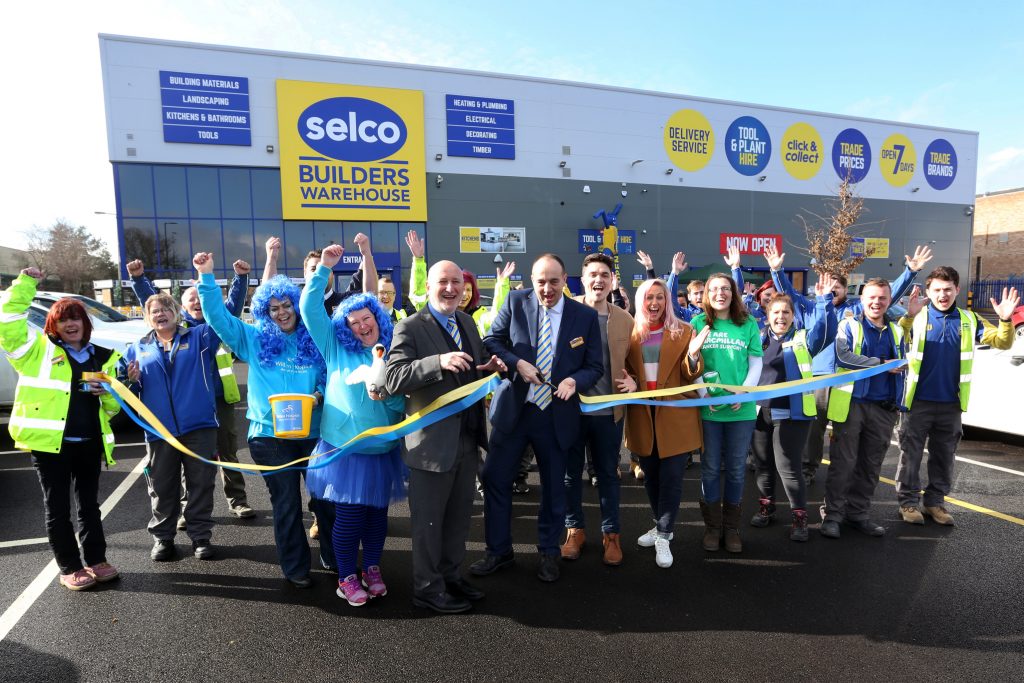 A Milton Keynes hospice that is embarking on one of its biggest ever fundraising drives has received cash backing from a leading builders merchant opening its latest branch in the city.
Willen Hospice has received a £1,000 boost to its Blue Week campaign as it looks to raise vital funds to support its specialist end-of-life care services in Milton Keynes.
The builders merchant is also backing Macmillan Cancer Support's activities in Milton Keynes and Global Radio's Make Some Noise, with £1,000 each to support their work.
Selco cut the ribbon at its 61st branch in the UK on Denbigh Road this week and backed the causes through its Selco Stars scheme, which saw charities and community groups in Milton Keynes bid for the chance to receive £1,000.
Chris Barber, branch manager at Selco Milton Keynes, said: "We're thrilled to cut the ribbon at our new Milton Keynes branch which is our third opening in the country so far this year.
"We feel it's really important to support charities and good causes in the communities in which we operate. It's a big part of our ethos as a company and we hope the funding will make a real difference to our three worthy causes."
Willen Hospice offers a range of specialist services for its patients, carers and families.
It costs £10,000 per day to run, with Selco's donation going towards general running costs.
Carolyn Green, from the hospice's community fundraising team, said: "We are delighted to be recognised as a Selco Star for Milton Keynes and this donation really couldn't have arrived at a better time for us.
"We will be bucket collecting all around Milton Keynes this week for our Blue Week campaign which will help us to raise vital funds."
Selco's donation to Macmillan Cancer Support's work in Milton Keynes is in addition to more than £500,000 it has raised for the charity nationally.
Gini Smith, Macmillan Cancer Support corporate account manager, added: "Selco has provided amazing backing over the last five years and it is fantastic that people in and around Milton Keynes will benefit with assistance for bills, such as heating, through Selco's contribution towards Macmillan grants."
Selco is also supporting Global's Make Some Noise, which helps youngsters and their families living with illness, disability or lack of opportunity.
Aimee Hayhurst, Make Some Noise's partnerships manager, said: "We're delighted to be benefitting from Selco's Milton Keynes opening.
"This generous donation will help us to support brilliant small charities right across the UK, including Autism Bedfordshire, which provides vital support to children living with autism and their families here in the Four Counties."
With hundreds of trade brands always in stock and open seven days a week, Selco Milton Keynes is firmly focused on helping local tradespeople complete their jobs as quickly and effectively as possible.