WOLVES FANS GET CHANCE TO MEET WARRINGTON LEGENDS
WOLVES FANS GET CHANCE TO MEET WARRINGTON LEGENDS
February 2nd, 2018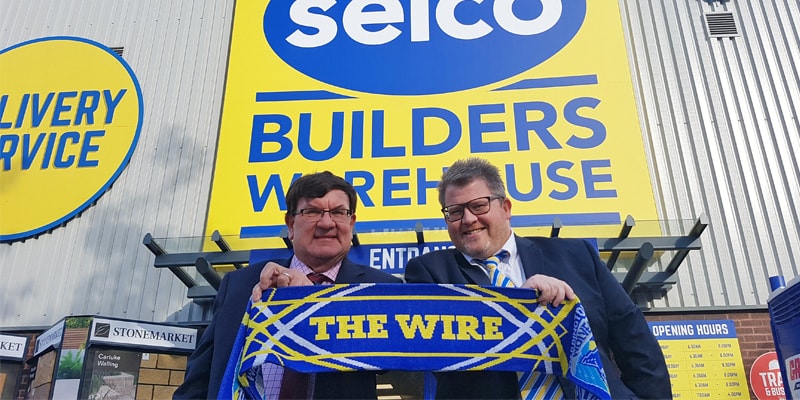 Warrington Wolves fans will have the chance to enjoy a special audience with four of the club's greatest ever players at a celebration event in the town next week.
Current players Ryan Atkins, Chris Hill and Ben Westwood will be joined by assistant coach Lee Briers at the Warrington branch of Selco Builders Warehouse, on Milner Street, between 5pm and 6pm on Monday, February 5.
Fans will have the chance to speak to the players, as well as collect autographs and have photographs with their heroes, while special competitions and giveaways will be run on the night.
The celebration will mark the end of the selection of a Warrington Wolves Legends XIII which was chosen by fans through a social media vote over the close season in an initiative backed by Selco, one of the UK's leading builders merchants.
The Wire players selected will be profiled in special permanent tributes around The Halliwell Jones Stadium.
Alex Wilson, business development manager of Warrington Wolves, said: "The Legends Vote proved very popular over the winter period with thousands of fans having their say on who should be included each week with a total of 9059 votes placed.
"We are delighted to be able to give the fans the opportunity to meet and greet some of the players who will be etched in the history of the club for years to come.
"It's an exciting period with the new Super League season starting this week with a huge game against Leeds Rhinos live on television and followed up quickly with this event."
Dave Rawlinson, branch manager of Selco Warrington, added: "The Rugby League team is a big part of the fabric of Warrington and we are honoured to have been involved in the campaign to select the Legends team.
"Having four of the players who have been picked by supporters in branch is the icing on the cake and we look forward to welcoming Warrington Wolves fans for a unique chance to meet to the players."
With hundreds of trade brands always in stock and open seven days a week, Selco Warrington is firmly focused on helping tradespeople complete their jobs as quickly and effectively as possible.
As well as offering trade services, Selco Hire and a café in branch, Selco also has a strong digital presence including a 30 minute Click & Collect service and a free Project List app which allows tradespeople to complete transactions - as well as plan, manage and quote for all jobs - through their smartphone.