FLAT PITCH WINS - BUT A STEP IN THE RIGHT DIRECTION
FLAT PITCH WINS - BUT A STEP IN THE RIGHT DIRECTION
January 3rd, 2018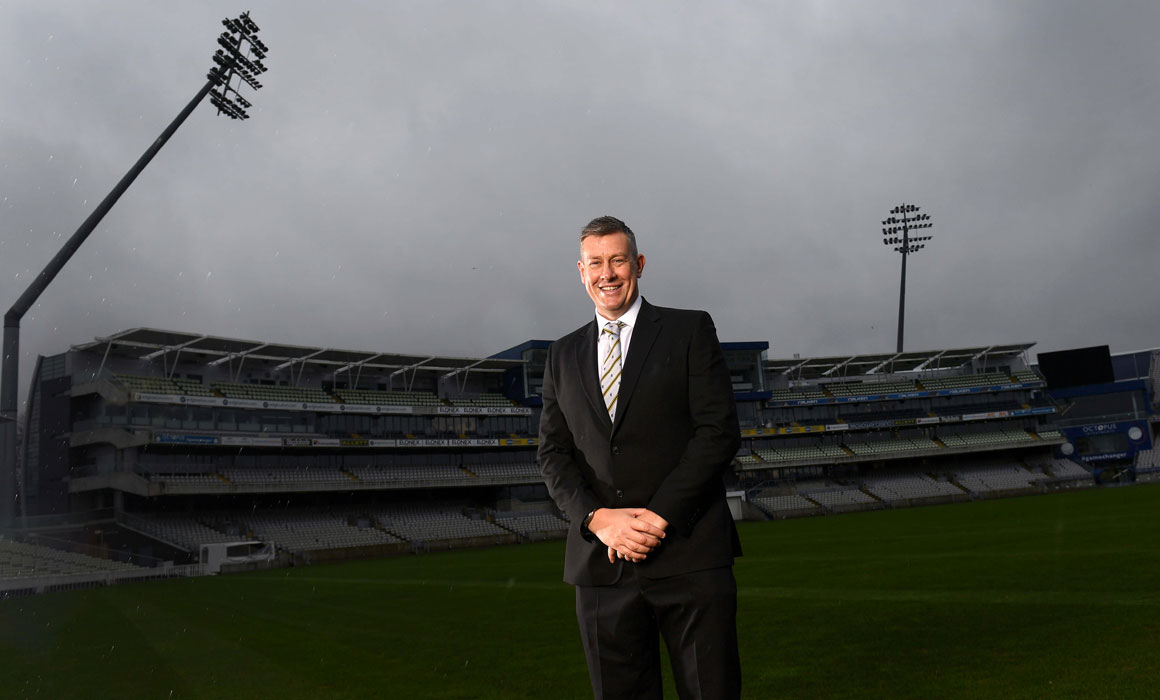 I'd like to start by wishing everyone reading this column a very happy and healthy new year.
England cricket fans will certainly be hoping that 2018 starts with a win in the final Test in Sydney, and will be slightly more confident of that happening after events in Melbourne.
It wasn't quite the win we were all looking for, although some consolation could certainly be taken from a much improved display in the Boxing Day Test.
For me, it's a performance which keeps the wolves from the door and the critics at bay and there was much to admire about the way England approached the fourth Test.
What stood out was that, despite the three matches that had gone before, there was still an abundance of determination, commitment and spirit in the squad.
No better was that illustrated than through Alastair Cook. The former skipper displayed all his class with a brilliant double hundred which few would have predicted before the game.
He played superbly and the amazing thing for me was how quickly he turned things round from a technical viewpoint.
'Cooky' looked to be really struggling at the start of this tour but played as well as he has done for quite some time in Melbourne. It was some turnaround – one I haven't seen since Brian Lara scored 400 against us for West Indies when he couldn't get a run earlier in that 2004 series - and full credit to Alastair for that transformation.
The same applies to Stuart Broad who was some way short of firing on all cylinders during those first three Tests but produced an excellent bowling display to trigger a first innings collapse for Australia.
The hosts would have been hugely disappointed to surrender the initiative at that point because it wasn't a surface that either team should have been losing seven wickets for 67 runs on.
There has been a lot of talk about the pitch over the last few days and understandably so.
It simply wasn't conducive to switching people on to Test Match cricket and favoured the batsmen far too much.
There isn't any point whinging about the pitch now but I just hope lessons are taken from this game because, to keep people interested in Test cricket, there has to be an even contest between bat and ball.
Hopefully we will see that in Sydney where England will be desperate to end a long tour with a win.
If it was me, I would reluctantly make one change and take Moeen Ali out of the firing line.
I'm a huge fan of Mo as a cricketer and there is no doubt he still has so much to offer but – and it's always difficult to judge this from a distance – it feels as though he is a little mentally frazzled at the moment.
The way he batted in Melbourne suggested that and it may well be the time for him to recharge the batteries and sit out the final Test.
That would, more than likely, pave the way for a debut for Mason Crane. The leg-spinner didn't have the greatest First Class figures last year but he is someone who has plenty of promise and it will be interesting to see how he goes as and when he gets the nod.
If the selectors go down that route, some may argue it leaves the batting a little light with Chris Woakes at seven and Tom Curran at eight.
But to win the Test we are going to need to take 20 wickets and I think it's a risk worth taking for this game.