COOK CAN STILL BE BIG PART OF ENGLAND'S PLANS
COOK CAN STILL BE BIG PART OF ENGLAND'S PLANS
December 21st, 2017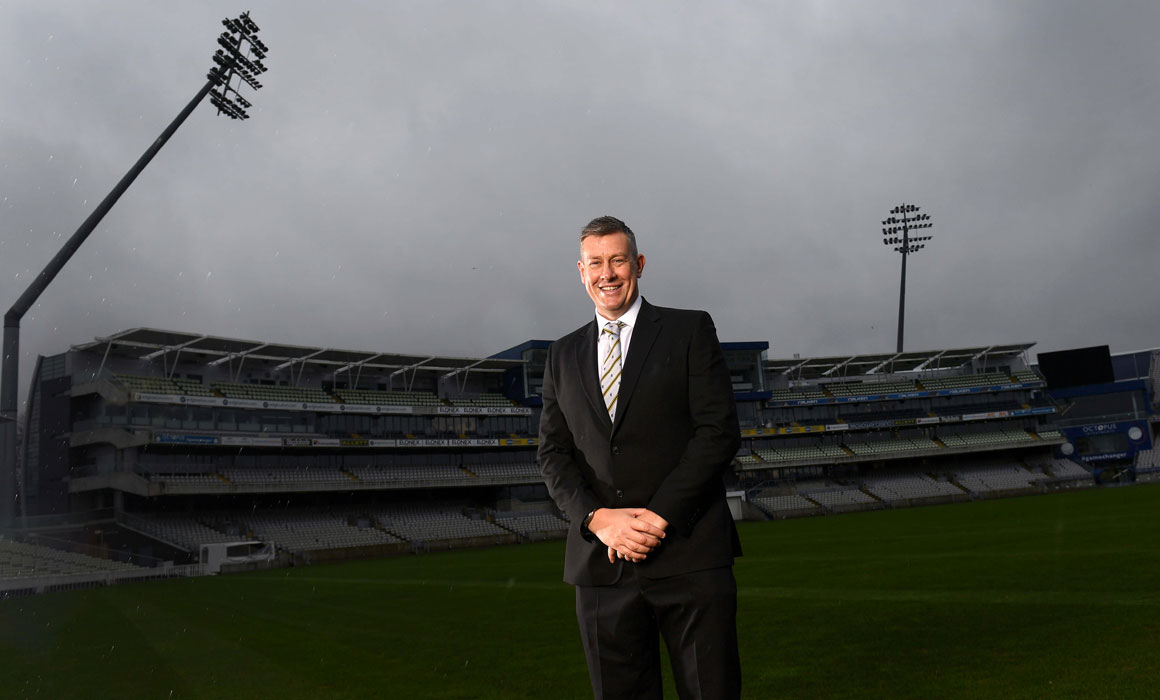 When hopes of an Ashes away victory are gone before the turkey has landed on the Christmas table then you are always going to get a major inquest.
It's such a huge series that the results of an England-Australia encounter will be a defining period for either team.
For me, the outcome is not too unexpected. Australia looked the better team on paper at the start of the series and there was always a danger their quick bowlers would blow us away.
The fact of the matter is they have been ruthless in key patches and our big players haven't performed as they, or we, would have hoped. We must cling to the hope of a recovery in the next two games.
This massive disappointment for the England team has already led to lots of questions being asked, and no doubt there are many more to come.
A major talking point has been the form and future of Alistair Cook. One thing I know about 'Cooky' is that, while he has a good cricket-life balance, he will be really hurting that he hasn't scored big runs in this series so far.
For me, he is just out of form and struggling with his technique but he can certainly recover and I would love to see him play a big part in the England team moving forward.
He has proven over an 11-year Test career that he has so much quality and, if he still has the desire to continue, I would like to see him at the top of the order for a few years to come.
I'm sure other people's positions will also come under scrutiny but one person who shouldn't – and I'm assuming won't - be under pressure is Joe Root.
It will have been a really tough few weeks for him but he's a young captain and will be stronger for this series.
I would like to see the real Joe Root step forward for the rest of the series. He's an effervescent character who is at his best when he is enjoying himself.
We haven't seen too much of that over the first three Tests and my advice to Joe would be that the shackles and pressure are off now so play with freedom and encourage your team to do the same.
The third Test in Perth was probably lost with the batting collapse in the first innings. I got the impression that there was a feeling in the camp that getting to 400 in the first innings was a job well done when, in reality, it's often not enough in Australia.
That was proven by Mitchell Marsh and Steve Smith who proved that, when you are in, you have to keep going.
That said, I've been really impressed with the way Dawid Malan has acquitted himself on the big stage.
He has looked a player of high quality and has cemented his place in the team moving forward.
Finally, I would like to end with a sense of perspective. Yes it has been a tough series and England face a big battle in Melbourne and Sydney to prevent this becoming a whitewash.
But, just as England struggle in the conditions Down Under, so the Aussies also find it difficult against the moving ball when they tour over here.
Let's also remember that we have won five Ashes series in the last 12 years. And having not won one in the 18 years before that, we would probably have all taken that.
A Merry Christmas from everyone at Warwickshire County Cricket Club and the Birmingham Bears.