WOLVES FANS GIVEN CHANCE TO BUILD LEGENDS TEAM
WOLVES FANS GIVEN CHANCE TO BUILD LEGENDS TEAM
September 20th, 2017
Warrington Wolves supporters are being given a unique chance to honour the club's greatest ever players by creating a Wire Legends team.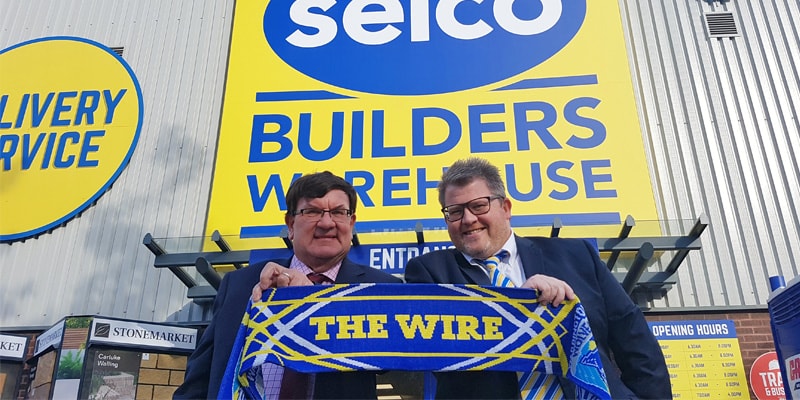 Fans of the Betfred Super League club will be able to vote for their favourite players in a weekly poll starting next month, culminating in the creation of a Legends XIII.
The search for the Wire Legends team is being carried out in conjunction with leading builders merchant Selco Builders Warehouse, which has recently opened a new branch in the town on Milner Street.
Each week, the club will put up three candidates for a specific position on the pitch, who will then be put to the public vote.
The weekly winner will take his place in the Legends XIII and be profiled on special legend boards to be installed above the stadium exits around the ground.
Fans will also get the chance to vote on who has been the club's greatest ever head coach.
Alex Wilson, business development manager at Warrington Wolves, said: "This is an exciting initiative and one we are sure will capture the imagination of all Warrington Wolves fans.
"The players we put up for the vote will go back through the eras.
"I'm sure all our supporters will have their own ideas of who should feature in the team and there will be plenty of debates at a time when there is a break in the domestic Rugby League calendar.
"The vote ensures those selected will have a permanent place on display at the ground and in the history of Warrington Wolves.
"Fans will be able to vote through the club's Twitter page and it all begins on Monday, October 9.
"We are delighted to have Selco on board to back this project after they recently opened a new branch in the town. It's great to see them getting behind the club."
Paul Birtles, Selco Warrington branch manager, said: "We are always keen to support the communities in which we operate and the rugby league team is a huge part of life in the town.
"Our blue and yellow colours match up perfectly with that of Warrington Wolves and it will be interesting to see who the fans think have been the club's greatest players of all time."
Selco Warrington supplies everything needed to build a house or carry out refurb jobs, including doors, windows, insulation, roofing, heating, plumbing supplies, lighting, electrical products, kitchens, bathrooms and timber.
As with all Selco branches, it offers an in-branch café, trade services, direct-to-site delivery options and van size parking spaces, all designed to make it easier for tradespeople to get back onto the job as soon as possible.