YOUNGSTERS LIGHT UP EDGBASTON IN THRILLING SUPER EIGHTS
YOUNGSTERS LIGHT UP EDGBASTON IN THRILLING SUPER EIGHTS
August 9th, 2017
YOUNGSTERS LIGHT UP EDGBASTON IN THRILLING SUPER EIGHTS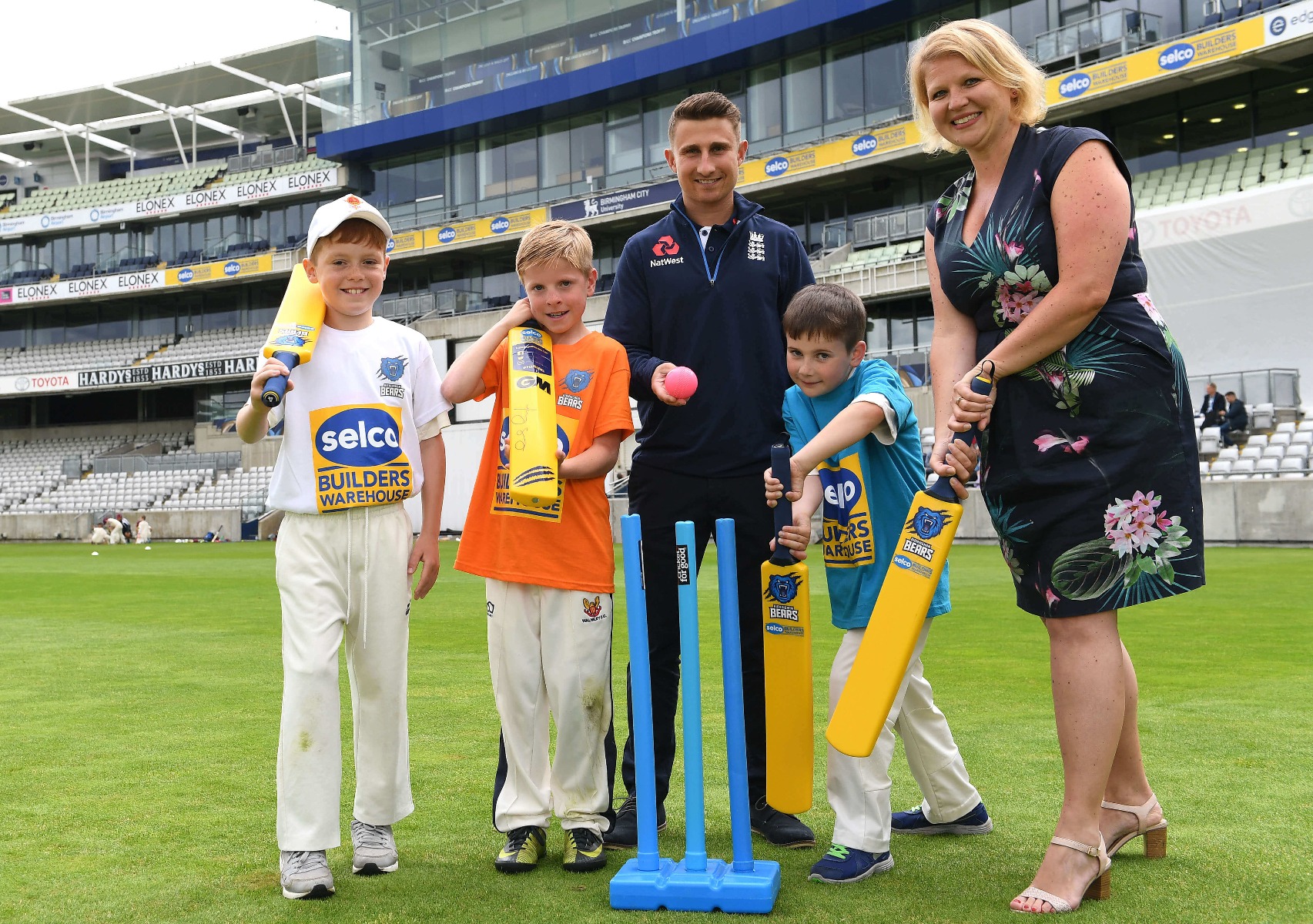 More than 70-cricket loving youngsters from across Birmingham and Coventry illuminated Edgbaston in a special tournament held as a warm-up for next week's first ever day/night Investec Test Match in the UK.
Finals day of the Selco Super Eights softball pairs competition saw under-nine teams battle for glory on the outfield of Edgbaston's main ground, with the later stages of the Warwickshire Cricket Board-organised competition being held under floodlights.
More than 60 teams started off in regional qualifying, with the eight finalists having the chance to play at one of Test cricket's most iconic venues in a finals day backed by leading builders merchant Selco Builders Warehouse, who sponsor Warwickshire County Cricket Club and Birmingham Bears.
The youngsters were given a special treat on the night with former England Test star James Taylor making a guest appearance.
Walmley Cricket Club claimed the title, defeating Knowle & Dorridge in a thrilling final which was decided on the last ball.
The winners received a shield, with each player also given a medal, a Selco bat signed by Taylor and two tickets to the first day of next week's Test Match between England and West Indies.
Taylor said: "It was a fantastic event and brilliant for Selco Builders Warehouse to give the youngsters the chance to play at Edgbaston, one of the most famous cricket grounds in the world, at such a young age.
"It's a memory they will take away with them for the rest of their lives and I was really impressed with the standard of the cricket.
"There is a lot of excitement about next week's first ever day/night Investec Test in the UK, and this event certainly got everyone in the mood."
As well as Walmley and Knowle & Dorridge, the other teams to make it through to finals day were Earlswood, Water Orton, Leamington, Bablake, MA Lyndworth and Stratford.
Carine Jessamine, marketing director of Selco Builders Warehouse, said: "One of the key aspects of our sponsorship of Warwickshire and Birmingham Bears is to ensure we give something back to the community.
"We were delighted to give these youngsters the chance to play at a superb cricket venue and showcase the skills that could make them the next generation of stars.
"Congratulations to all the teams and players involved and we were very proud to support the event."
Selco, the UK's fastest growing builders merchant with 55 branches, is in its third season of sponsoring Warwickshire and Birmingham Bears.