Guildford Charities Hit The Jackpot
Guildford Charities Hit The Jackpot
May 18th, 2017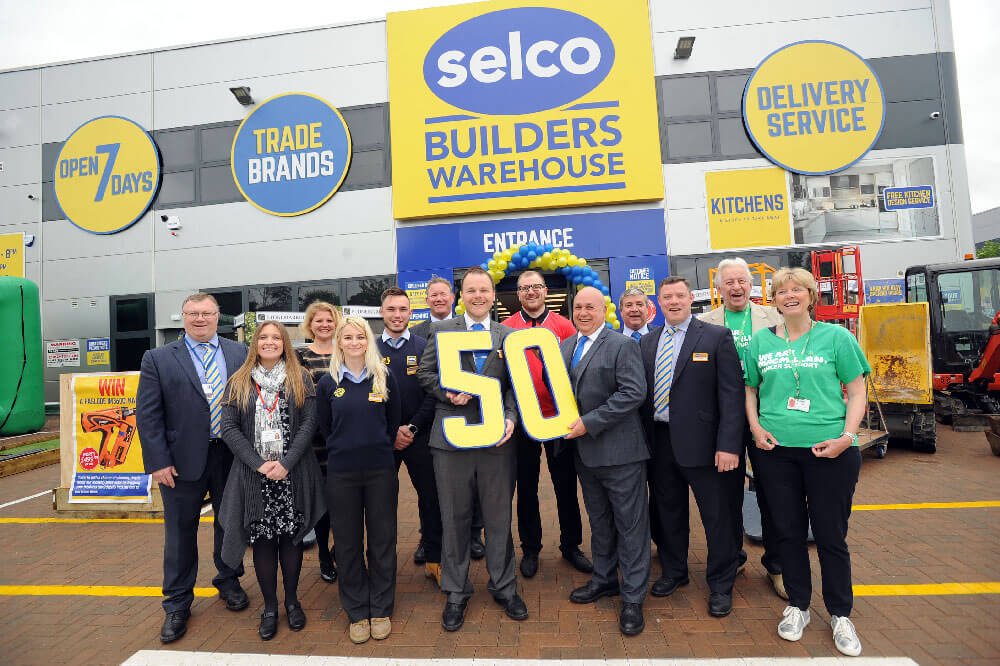 The cheers are ringing loud at three Guildford charities after they secured a £1,000 bonanza from a leading builders merchant opening its 50th UK branch in the town.
Selco Builders Warehouse has opened its landmark branch in Guildford on the Slyfield Industrial Estate, and wasted no time in making an immediate impact on the community.
As well as providing a major boost to the local economy with the creation of 50 jobs, Selco offered the chance for local charities and community groups to enjoy a boost by applying for a £1,000 donation, with three prizes awarded.
Royal Surrey County Hospital Charitable Fund has been granted one of the donations for its Early Pregnancy Assessment Unit Appeal while 1st Merrow Scouts has moved a step closer to raising the funds required to build a new Scout Centre.
The other donation has gone to help fund the Guildford activities of Macmillan Cancer Support, which Selco has supported nationally over the last four years raising more than £400,000.
Dave Hussey, manager at Selco Guildford, said: "We are extremely excited to be opening a new Selco branch in Guildford, especially as this is our 50th branch in the UK.
"This is a prime location for a new Selco branch and we are excited to further extend our offering to tradespeople across the south east and in Surrey in particular, where we already have branches in Redhill, Weybridge and Chessington with another one on the way in Camberley next month.
"We are also delighted to be supporting three charities in and around Guildford and I'm sure the money will make a real difference to the local community."
Sandra Lowry, Royal Surrey County Hospital fundraising assistant, said: "Very sadly, one in five pregnancies end in a miscarriage inside 14 weeks and we are aiming to raise enough funds to help build a separate assessment unit for families who need care and support during those times.
"Selco's donation is hugely appreciated and will take us another step on the way to providing this vital facility."
David Hunt, the Grout Scout Leader of 1st Merrow Scout Group, said: "We accommodate more than 180 young people in East Guildford and have a similar number on our waiting list.
"We are aiming to build a brand new Scout Centre in Merrow to help us deliver valuable life skills to a greater number of young people and support the vulnerable in our community through projects and events. We are very grateful for Selco's support."
Adam Nash, from Macmillan Cancer Support added: "The money Selco is providing will help us offer vital support and services to people living with cancer in Guildford, as well as their families, and will help us make a real difference. We are delighted that Selco is helping to support Macmillan directly in the community."
Former world darts champion Mark Webster attended the launch day event, taking on staff and customers in special darts challenges.