CELEBRATION TIME FOR CRAYFORD CHARITIES
CELEBRATION TIME FOR CRAYFORD CHARITIES
April 27th, 2017
CELEBRATION TIME FOR CRAYFORD CHARITIES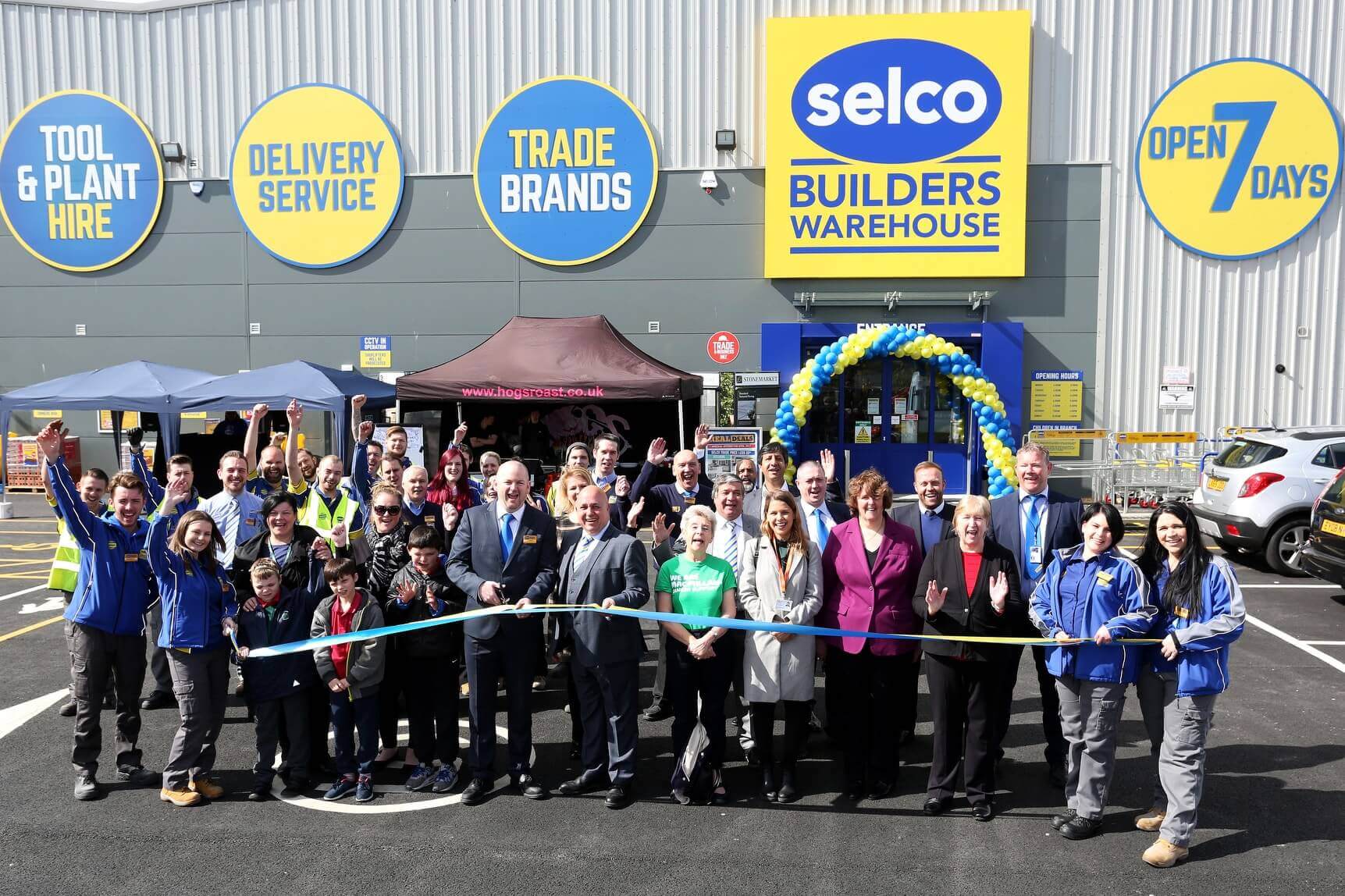 A trio of charities from Crayford are celebrating after landing £1,000 windfalls from a leading builders merchant.
Selco Builders Warehouse has opened its Crayford branch on Kennet Way, and wasted no time in making an immediate impact on the community.
As well as providing a major boost to the local economy with the creation of 50 jobs, Selco offered the chance for local charities and community groups to enjoy a major boost by applying for a £1,000 donation, with three prizes awarded.
Shenstone Special School on Old Road and ellenor, which supports families affected by a terminal illness, will both receive £1,000.
The other donation has gone to help fund two new Macmillan Cancer Support nurses at nearby Darent Valley Hospital.
Darryl Munday, manager at Selco Crayford, said: "This is a prime location for a new Selco branch and we are excited to further extend our offering to tradespeople across London and the surrounding areas.
"We are also delighted to be supporting three charities in and around Crayford and I'm sure the money will make a real difference.
"A very high percentage of the materials we sell will be used in the areas closest to the branch so the Selco Stars campaign is a fantastic chance for us to give something straight back to the local community."
Shenstone Special School provides support for more than 110 children with severe and profound learning difficulties.
Leann Bargery, deputy head teacher at Shenstone, said: "We are looking to use the money to invest further in our outdoor environment and complete the sensory garden.
"The children will gain so much joy from that area and will benefit from learning to play and interact with each other in a new and stimulating outdoor environment. We are extremely grateful for Selco's donation."
ellenor support people of all ages who are facing terminal illness, as well as their families, across Crayford, Bexley and Kent.
Jessie Plant, area fundraiser, said: "Our aim is to ensure families make the most of the time they have together with their loved one who has a terminal illness.
"We are the only charity in the area which provides hospice care for patients of all ages.
"We are entirely funded by the community so donations such as the one Selco has kindly provided makes the world of difference."
Adam Nash, from Macmillan Cancer Support added: "We are currently funding two new nursing posts at Darent Valley Hospital specialising in breast cancer support and this fantastic donation will help fund those new positions.
"The posts are due to go live on May 1 so the timing is perfect."
Selco Crayford supplies everything needed to build a house or carry out refurb jobs, including doors, windows, insulation, roofing, heating, plumbing supplies, lighting, electrical products, kitchens, bathrooms and timber.
As with all Selco branches, they offer an in-branch café, trade services, direct-to-site delivery options and van size parking spaces, all designed to make it easier for tradespeople to get back onto the job as soon as possible.