BUILDERS MERCHANT MAKES A SPLASH WITH DONATION
BUILDERS MERCHANT MAKES A SPLASH WITH DONATION
April 20th, 2017
BUILDERS MERCHANT MAKES A SPLASH WITH DONATION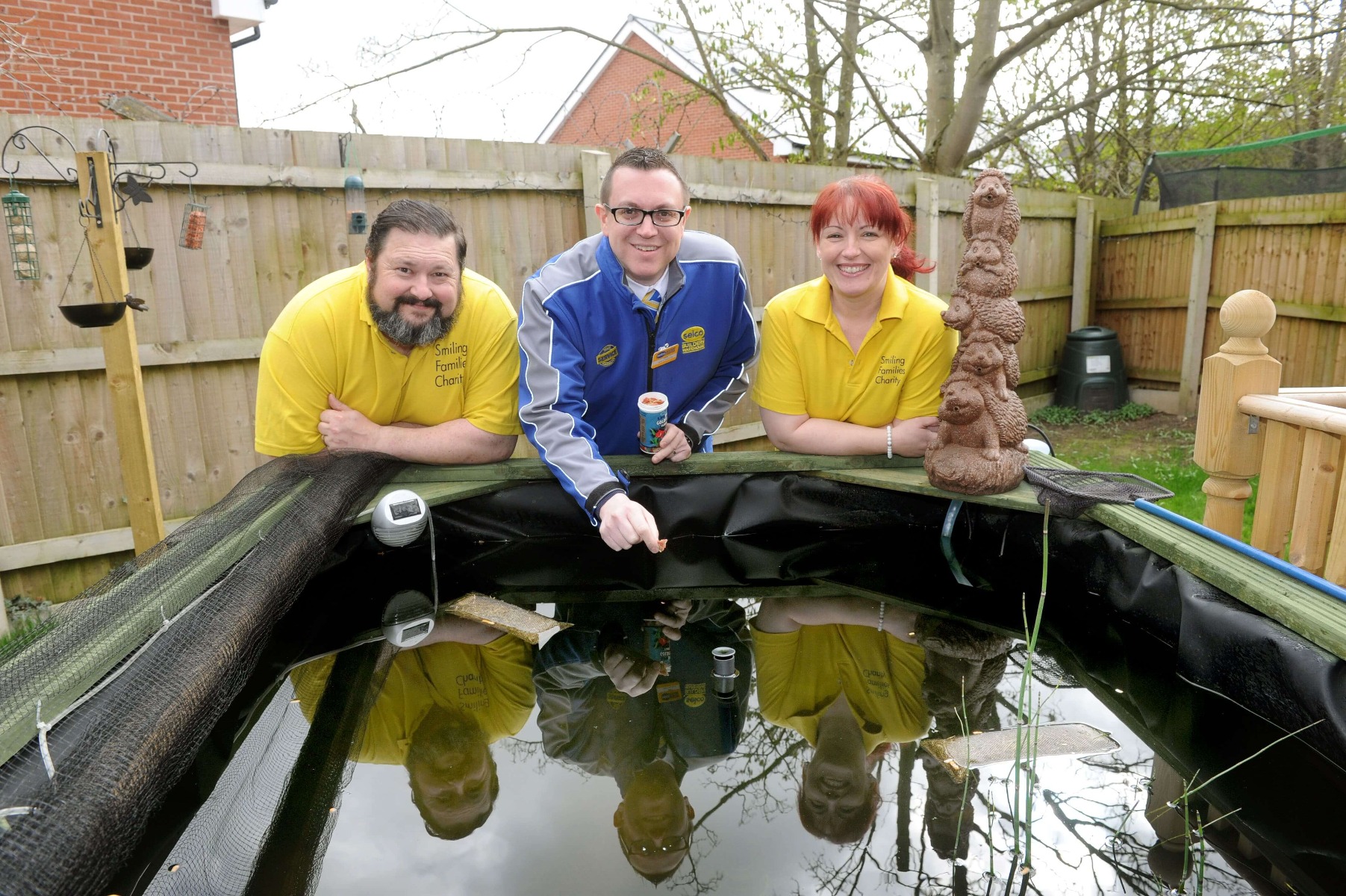 A charity which supports Birmingham families affected by serious illness after child birth has received a boost from a leading builders merchants.
Smiling Families, based in Solihull, has been donated building materials by Selco Builders Warehouse to enhance their outdoor facilities.
The outdoor materials include deck boards, fence panels and slabs as well as fixtures and fittings which will go towards centre refurbishments, including a new touch pool and reflection garden.
Kerry Martin-Beades, from Smiling Families, said: "We are thrilled with the donation from Selco and it will make a massive difference.
"We have been able to purchase all the outdoor materials and fixtures for a small touch pool, which will include fish for children to look at, as well as creating a reflection garden for our members to enjoy the calming atmosphere. I know this will mean so much to the families involved.
"We try and arrange regular outings and activities to give families the opportunity to spend quality time together and to provide memories to get them through the difficult times of pain and treatment.
"Having suffered from a serious pancreatic disease, I understand how important that time and those memories can be."
Brian Kemp, manager of Selco Tyseley based on Wharfdale Road who made the donation, added: "Smiling Families do fantastic work across Birmingham and the surrounding areas and we are delighted to offer our support.
"Hopefully it will make a big difference to people going through a tough time in their lives."
Selco Tyseley supplies everything needed to build a house or carry out refurb jobs, including doors, windows, insulation, roofing, heating, plumbing supplies, lighting, electrical products, kitchens, bathrooms and timber.
As with all Selco branches, they offer an in-branch café, trade services, direct-to-site delivery options and van size parking spaces, all designed to make it easier for tradespeople to get back onto the job as soon as possible.