Cricket Club Wins £1000 Materials Donation
Cricket Club Wins £1000 Materials Donation
February 23rd, 2017
Cricket club wins £1000 materials donation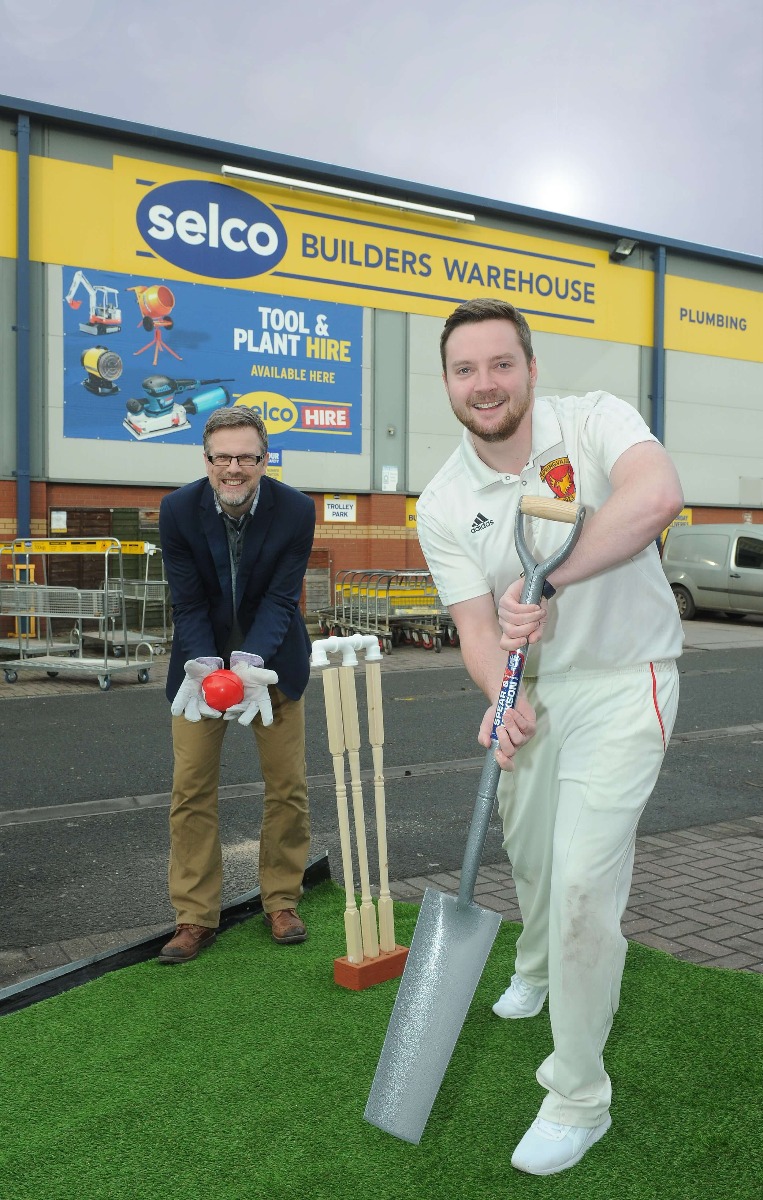 A Black Country cricket club has been bowled over after coming out on top in a competition to win £1,000 worth of ground improvements.
Springvale Cricket Club in Bilston were selected to benefit from the prize of £1,000 of building materials from leading builders merchant Selco Builders Warehouse, which ran the competition as part of its sponsorship of Birmingham Bears.
All Midlands cricket clubs involved in the Bears' Cash for Clubs scheme were entitled to apply, outlining how they would utilise the prize.
Springvale, whose first team play in the Staffs Clubs Championship, were running from a portable cabin last season but wanted to extend their temporary unit for their growing numbers of teams and matches in 2017.
Cricket clubs from across the West Midlands and Warwickshire were eligible to join the Birmingham Bears Cash for Clubs initiative, which gives teams a financial incentive to get its players and members to attend NatWest T20 Blast matches at Edgbaston.
The Cash For Clubs scheme was launched during the 2015 season and continued in 2016, with 72 clubs across the Midlands registering.
Matthew Bennett, who is the first team vice captain for Springvale CC, said: "We were really hit by the closure of the function room and bar at our home ground a couple of years ago.
"We had a short amount of time to get facilities ready for the season last year and, luckily, everyone at the club rallied around to give us something we could offer players and members.
"There are many tradesmen amongst the players at the club and we were able to get a portable cabin completely cleaned out and re-built into a single room where players and spectators could have food and refreshments.
"The donation from Selco is a massive boost for us and will help enhance what we have at the club.
"Attendance at our club matches has trebled and people now know if they buy something from the club it goes towards improvements at our ground. It's great to see old members returning and once we get to work with the Selco supplies, we'll start to have a home we can be proud of again."
Selco Builders Warehouse Marketing Director Carine Jessamine said: "We're delighted to support Springvale Cricket Club with building materials.
"Everyone involved in the club has pulled together to provide improvements for the members and players.
"It's great they can add to the hard work that has already been carried out with further improvements and Selco Builders Warehouse is proud to contribute to this."
Selco branches supply everything needed to build a house or carry out any refurb job including doors, windows, insulation, roofing, heating, plumbing supplies, lighting, electrical products, kitchens, bathrooms and timber.
Branches also offer an in-branch café, trade services, direct-to-site delivery options and van size parking spaces, all designed to make it easier for tradespeople to get back onto the job as soon as possible.