Builders Merchant Provides Croydon Boost
Builders Merchant Provides Croydon Boost
January 24th, 2017
A trio of Croydon based charities are celebrating £1,000 windfalls after a leading UK builders merchant opened a new branch in the area, creating more than 50 jobs.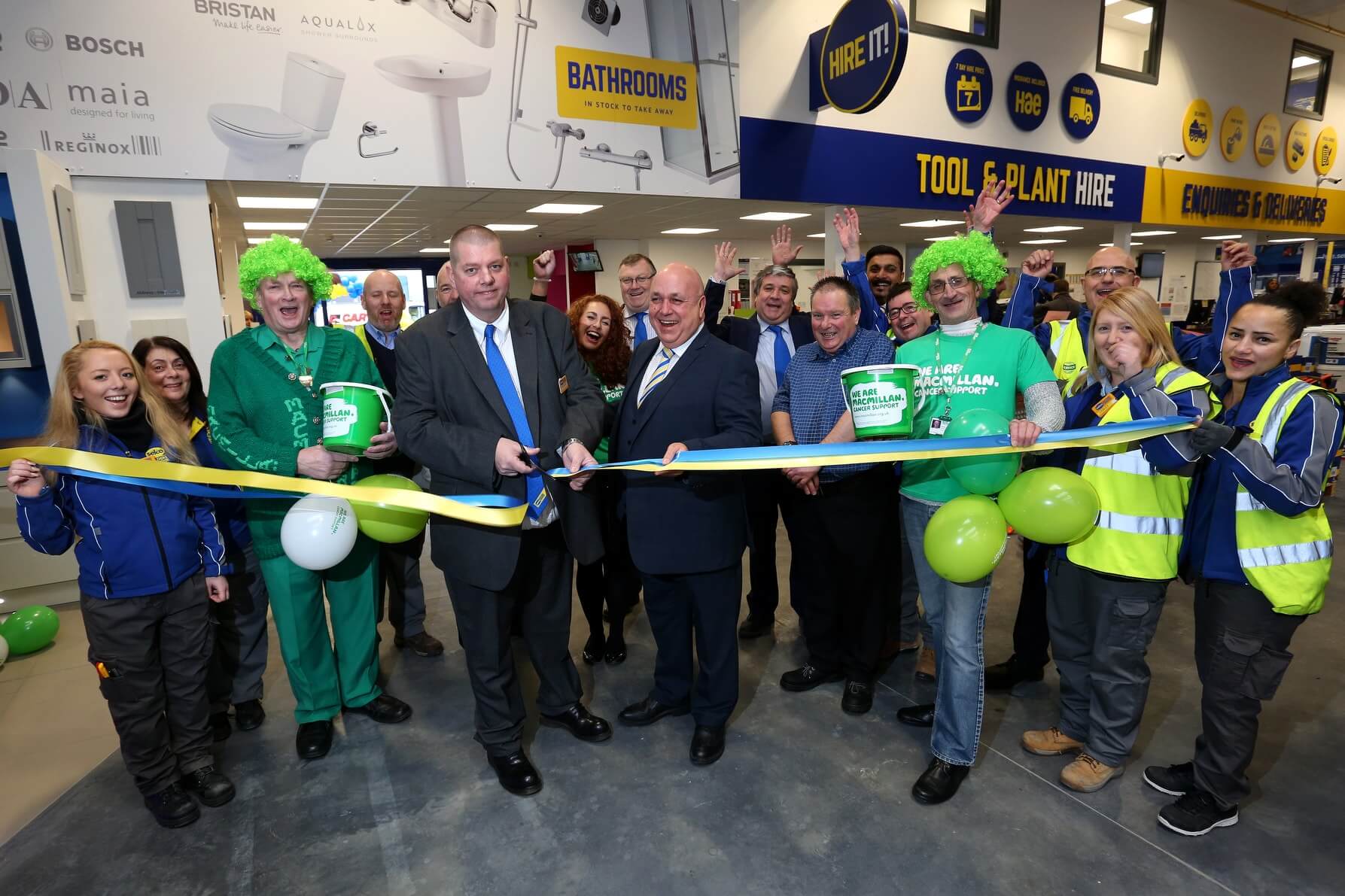 Selco Builders Warehouse has unveiled its second Croydon branch on Imperial Way, adding to the existing one on Mitcham Road, and has made an immediate impact on the community.
To mark the opening of the new branch, Selco offered the chance for local charities and community groups to enjoy an early 2017 bonus by applying for a £1,000 donation, with three prizes available.
Croydon Carers and Disability Croydon were selected as the winners by a judging panel. Additionally £1,000 has been donated to Macmillan Cancer Support to provide grants - for essentials such as heating - for people who benefit from the work of the national charity in the local Croydon area.
Selco Builders Warehouse is a long-standing partner of Macmillan Cancer Support, and has raised more than £365,000 nationally over the last four years.
Charlie Astridge, branch manager for Selco South Croydon, said: "We are delighted to have opened a new branch in Croydon and we immediately want to become part of the community, employing local people, serving local tradespeople and supporting local Croydon charities and community groups.
"The three 'Selco Stars' we are supporting do brilliant work in and around Croydon and hopefully our grants will help them continue that.
"Macmillan Cancer Support is a charity which is close to the hearts of all Selco employees and it's fantastic to provide a direct contribution to those who use the charity in Croydon."
Disability Croydon is run by people who themselves have a disability and offers information, advice and support to disabled people and their families to help them live as independently as possible.
The charity supported around 6,000 people in 2016 and is based at the Old Housing Office on Central Parade in New Addington.
James Kelleher, from Disability Croydon, said: "Selco's donation is of massive benefit to our charity and will help us continue to assist disabled people in accessing services, employment, training, housing and social activities."
The Croydon Carers, which has a centre based in Katherine Street, had more than 24,000 enquiries last year, providing support to carers in and around Croydon who look after an ill or elderly relative or friend.
Robert Freeman, from Croydon Carers, said: "We don't receive any statutory funding so contributions like the one Selco has kindly provided are absolutely vital to us continuing to provide what is a very important service for the people of Croydon."
Lizzie Israeli, Macmillan Cancer Support corporate account manager, added: "Selco has provided amazing backing over the last four years and it is fantastic that people in and around Croydon will benefit with assistance for bills, such as heating, through Selco's contribution towards Macmillan grants."
Selco Croydon supplies everything needed to build a house or carry out refurb jobs, including doors, windows, insulation, roofing, heating, plumbing supplies, lighting, electrical products, kitchens, bathrooms and timber.
As with all Selco branches, they offer an in-branch café, trade services, direct-to-site delivery options and van size parking spaces, all designed to make it easier for tradespeople to get back onto the job as soon as possible.