Selco Launches Growth In Style
Selco Launches Growth In Style
January 24th, 2017
The UK's fastest growing trade only builders merchants has signalled its intentions for 2017 – by officially opening two new branches in the first fortnight of the year.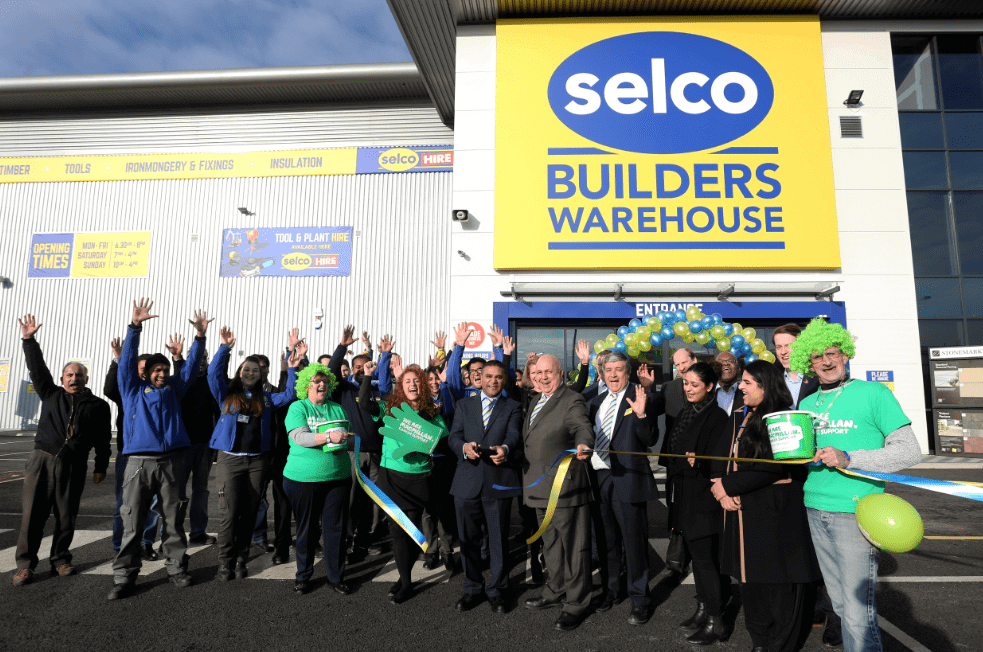 By taking the wraps off branches in Croydon and Wembley, Selco has made a flying start to what is set to be the company's biggest year of expansion in its history.
The growth in the network not only cements Selco's hugely impressive presence in London but also takes the number of branches across the UK to 47.
And plans are already in place for a host of new branches to be launched over the coming months which will see that total exceed 50, with Beckton, Crayford, Cardiff, Warrington, Camberley and Guildford next on the agenda.
Chris Cunliffe, Selco chief executive, said: "2017 was always highlighted as a major year in our expansion plan and opening two branches so early is the perfect start.
"Selco is firmly the first destination for building materials for tradespeople in London and we are continuing to provide comprehensive branch coverage in the capital city.
"There is plenty of hard work ahead of us this year as we look to spread the Selco offering and message far and wide and provide the best possible service to all our existing and new customers.
"The target is to open at least 10 branches this year which will enable us to continue our growth at a fast rate."
The new South Croydon branch has opened on Imperial Way while Yeats Close, off Great Central Way, is Selco's Wembley base.
In opening the new branches, Selco has emphasised its commitment to supporting the communities in which it operates by awarding £1,000 to three charities in each area.
The beneficiaries were Disability Croydon, Croydon Carers, 1 Voice Community and the Sickle Cell Society, while Selco awarded further £1,000 grants to Macmillan Cancer Support's work in Croydon and Wembley.
Macmillan Cancer Support is the nominated charity of Selco Builders Warehouse, with the company raising more than £365,000 for its partner over the last four years.
Selco branches supply everything needed to build a house or carry out any refurb job including doors, windows, insulation, roofing, heating, plumbing supplies, lighting, electrical products, kitchens, bathrooms and timber.
Branches also offer an in-branch café, trade services, direct-to-site delivery options and van size parking spaces, all designed to make it easier for tradespeople to get back onto the job as soon as possible.