Antonio's Locks Take The Chop For Charity
Antonio's Locks Take The Chop For Charity
December 21st, 2016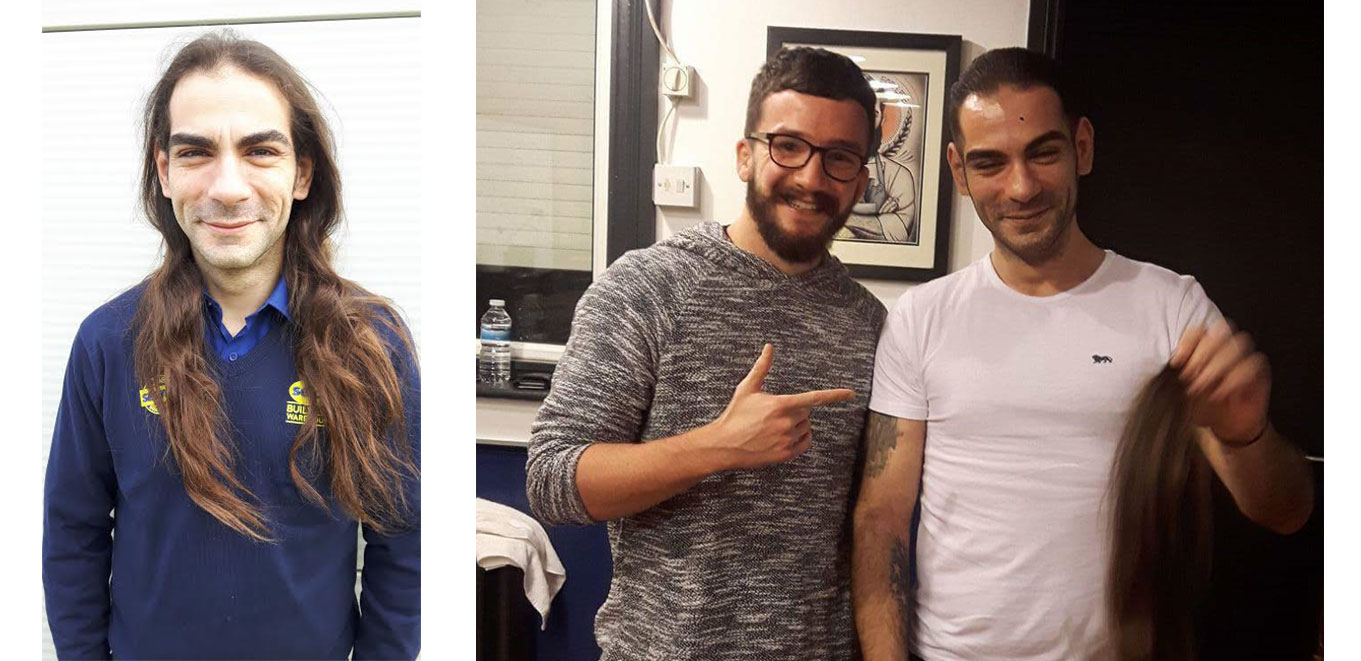 For 17 years Antonio Veloso of Selco Reading has been well known for his long dark locks of hair. But the kitchen designer who works at the business, based on Portman Trading Estate in the town has faced the clippers all in aid of charity.
The father-of-two decided to take to the barber's chair and in the process has raised £950 for Macmillan Cancer Support.
Encouraged by his wife Carina Veloso who also works at Selco Reading, 36 year old Antonio said his fundraising challenge came from years of gentle ribbing from colleagues and customers.
He said: "I'm very much known as 'the guy with the long hair' and during the eight years I've worked at Selco I've been offered money numerous times from colleagues and customers to cut my hair off.
"It's all good fun but I felt if I was going to do it then I'd like to raise money in the process.
"I was in the chair for almost an hour and as the barber started to cut my hair I couldn't believe how cold it was.
"I have to say that while I loved my locks I do love my new haircut, however I think my wife loves it even more than me."
Nationally, Selco has supported Macmillan Cancer Support over the last four years, raising in excess of £360,000 for its nominated charity.