Selco is top of the pile
November 28th, 2016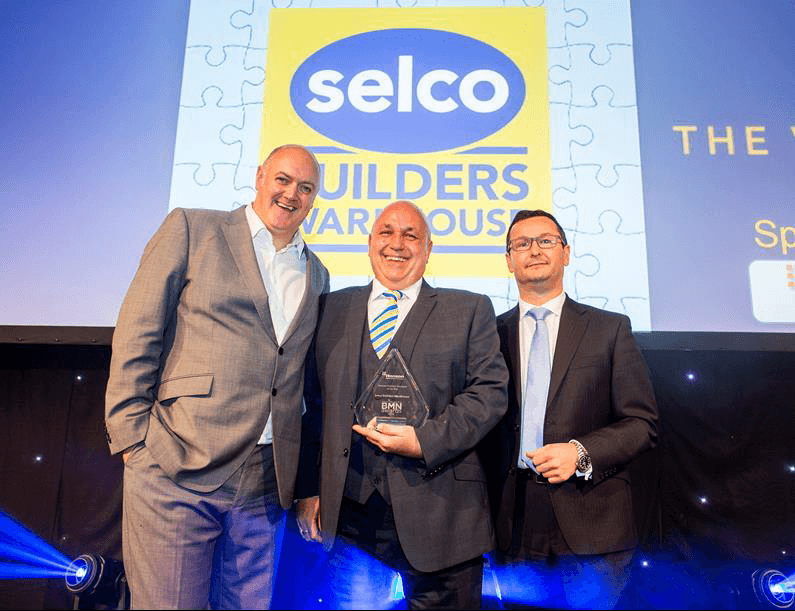 Selco Builders Warehouse has been named National Builders Merchant of the Year at an awards ceremony in London.
Selco landed the prestigious Builders Merchants News Award at the Hilton, Park Lane in London.
Selco chief executive Chris Cunliffe dedicated the award – which was judged on what builders merchants had achieved since 2015 - to the entire workforce.
He said: "We are hugely proud to win this award and it's a tribute to everyone who works for Selco Builders Warehouse.
"We have made huge strides since January 2015, opening 10 new branches, increasing the number of trade card users, strengthening our online offering, improving website accessibility for customers and supporting charities and local communities.
"None of this would have been possible without the hard work of every person who works for Selco.
"But we will certainly not rest on our laurels. We will continue to drive the business forward, always with the ethos of putting our customers first."