Mitcham Charities Get a Grand Boost
Mitcham Charities Get a Grand Boost
November 14th, 2016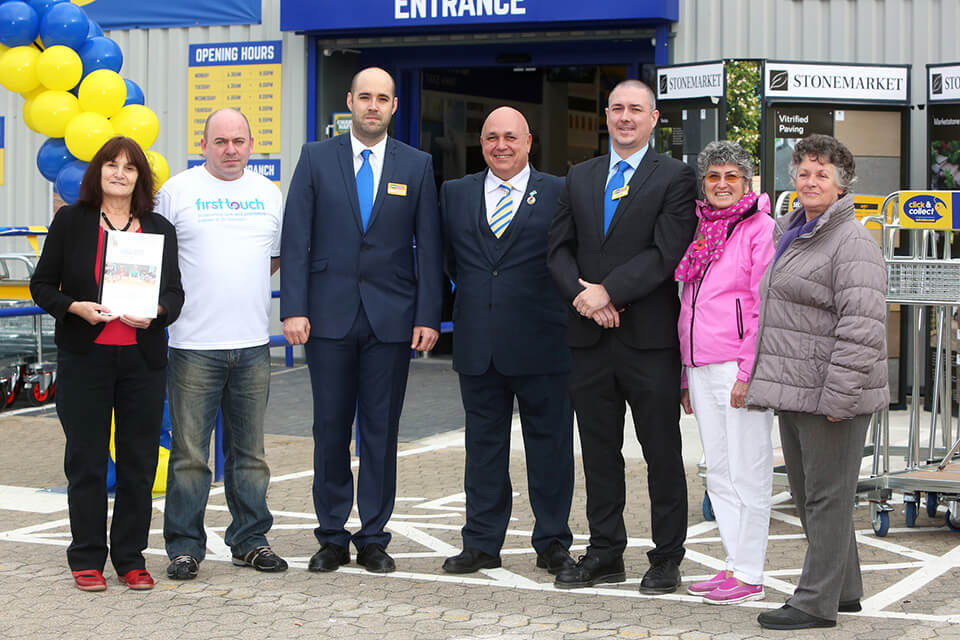 One of the UK's leading builders merchants has made a spectacular arrival in Mitcham - by providing a £1,000 boost to three local charities.
Selco Builders Warehouse has opened the doors to its impressive branch at Mitcham Industrial Estate on Streatham Road, creating over 50 jobs in the process.
The Company has already identified further locations to open across the UK during 2017 creating more local jobs and offering opportunities for genuine career progression within the building merchant industry.
The new branch has been designed to meet all the needs of tradesmen in Mitcham and strengthens Selco's presence in London, with 25 branches now lying within the M25 corridor including Croydon, Sutton and Wimbledon in close proximity to Mitcham with South Croydon also due to open before the end of 2016.
Nationally, Selco has supported Macmillan Cancer Support over the last four years, raising in excess of £350,000 for its nominated charity.
However, in addition - and to signal its commitment to supporting local communities in Mitcham - Selco has made £1,000 donations to the First Touch, Young At Heart and North East Mitcham Community Association.
The trio of charities were selected as 'Selco Stars'– a campaign which was open to local charities and community groups to apply – to receive a £1,000 funding boost. A judging panel selected the three successful applicants.
Leigh Wyatt, branch manager for Selco Mitcham, said: "We are delighted to have opened a new branch in Mitcham and we immediately want to become part of the community, employing local people, serving local tradespeople and supporting local charities and community groups.
"The three Selco Stars we have supported are all hugely worthwhile causes in their own right and we are sure the money will help them continue the brilliant work they all do."
Young at Heart offers up to 20 pensioners the chance to meet once a week for lunch and for an afternoon of craft activities and quizzes.
Angela Godfrey, one of a handful of volunteers who organise Young At Heart, said: "For a lot of our pensioners this is their one chance a week to get a home cooked meal. The donation from Selco is fantastic news and will enable us to take the group on a trip to the seaside and an afternoon tea at the garden centre."
First Touch is a charity which supports sick and premature babies at nearby St George's Hospital.
Tom Mullen, an ambassador for the charity, said: "First Touch helped us out immensely when we lost our child and continues to assist many local families.
"It constantly needs fundraising drives to keep its equipment up to date so the Selco Stars funding is absolutely vital."
The North East Mitcham Community Association has a centre on Woodland Way which, amongst other activities, hosts a youth club and playgroup.
Spokeswoman Linda Kirby said: "We are a lifeline for many people who live by themselves.
"We do our best to create a warm and welcoming atmosphere and Selco's fantastic donation will help us support all our groups."