Manchester Builders Merchants Hit Triathlon Trail
Manchester Builders Merchants Hit Triathlon Trail
October 4th, 2016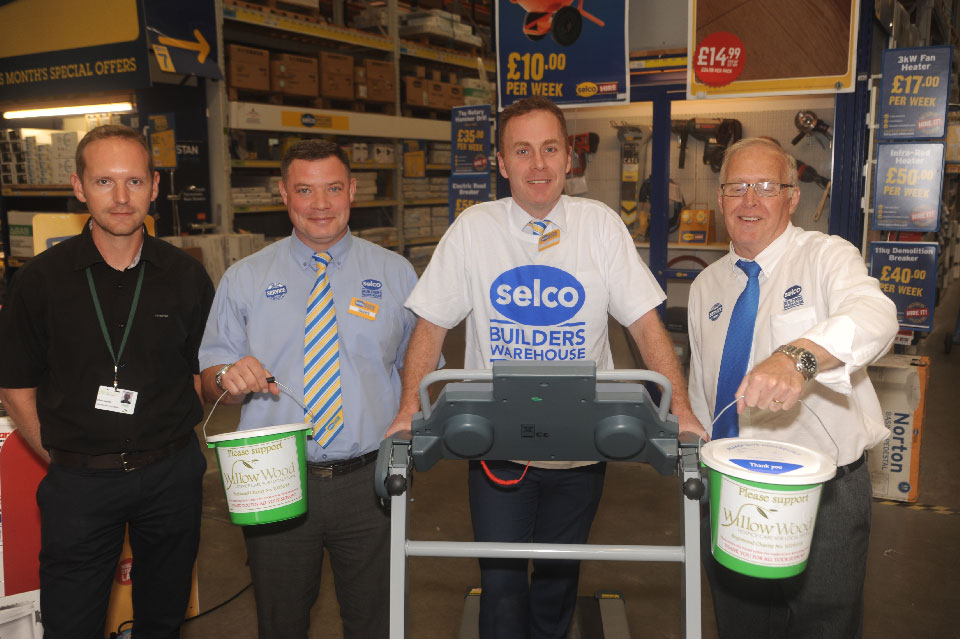 Manchester staff from a leading builders merchants have channelled their inner Olympic spirit to stage a special version of a triathlon in aid of a city hospice.
Inspired by the performance of the Brownlee brothers at the Olympics in Rio, staff from the Ashton Moss, Baguley and Ardwick branches of Selco Builders Warehouse rowed, cycled and ran more than 160km in one day to raise £1,383.63 for Willow Wood Hospice.
All of the activities took place in the branches on a rowing machine, exercise bike and treadmill, with each branch taking responsibility for one discipline and covering 56.3km, the distance of the M60.
Lee Connor, branch manager for Selco Ashton Moss, said: "We wanted to do something to support a local charity and Willow Wood Hospice was a perfect choice.
"It wasn't quite a traditional triathlon but it enabled us to complete the challenge in branch and our staff gave their all to reach the required distance.
"Doing the virtual triathlon in branch created a great atmosphere and our colleagues and customers were only too happy to support the staff as they racked up the miles.
"It was a great effort from the entire Selco Manchester team and a brilliant feeling to raise money for such a worthwhile cause."
John Fellowes, head of fundraising and PR at Willow Wood Hospice, said: "We are extremely grateful to staff and customers at all three of the Selco Builders Warehouse Manchester branches for their tremendous support.
"All the monies raised will go directly to patient care at Willow Wood."