Charity Hit For Six By Selco
Charity Hit For Six By Selco
June 3rd, 2016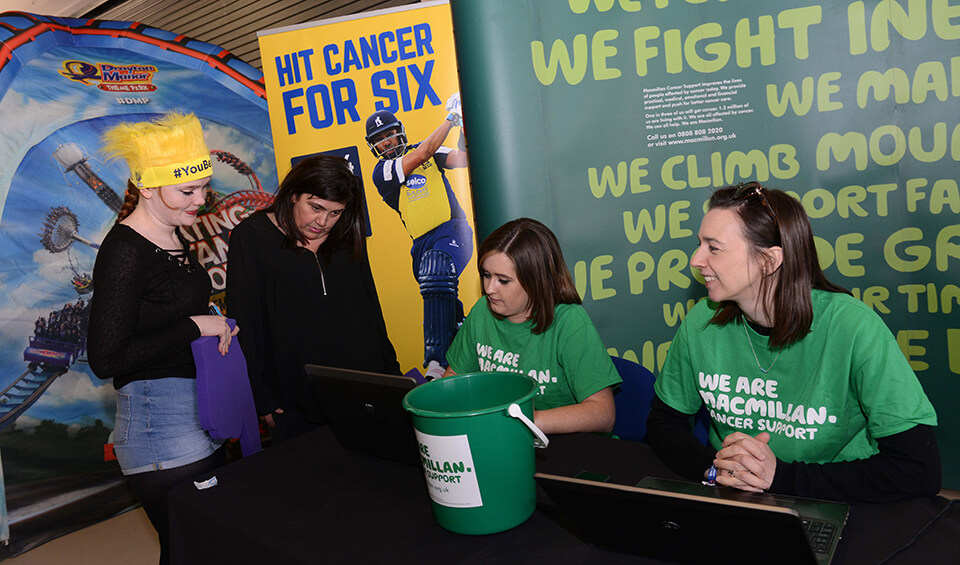 Generous cricket fans have bowled over a leading charity by digging deep into their pockets, helping to raise more than £11,000 in one night.
An initiative between Birmingham Bears and Selco Builders Warehouse made for a terrific night for Macmillan Cancer Support, with a grand total of £11,229 raised at the opening NatWest T20 Blast game at Edgbaston.
Volunteers collected money from supporters during the Bears' clash against Worcestershire Rapids, with Warwickshire County Cricket Club reinforcing the fundraising initiative by making a donation of £5,000.
As well as this, fans were encouraged to guess the number of sixes scored during the Bears match against the Rapids to win tickets to NatWest T20 Blast Finals Day at Edgbaston on Saturday August 20.
Warwickshire CCC's commercial director, Gareth Roberts, said: "It was a great way to start our NatWest T20 Blast campaign at home with a very generous donation to Macmillan.
"More than 13,000 supporters attended, setting a record for our opening NatWest T20 Blast game, and I would like to thank each and every one of our generous fans that contributed to this very worthy cause."
Chris Cunliffe, Selco chief executive, said: "We have worked with Macmillan for over four years and with the support of our colleagues and suppliers have now raised more than £315,000 from a range of different fundraising activities, including this event."
"We were delighted to welcome 80 guests to our charity dinner and auction and are also extremely grateful for the support of the Birmingham Bears fans who helped in raising a staggering amount of money for our nominated charity."
Rhys Parker, corporate account manager at Macmillan, said: "Our partnership with Selco has been hugely successful over the past four years and we would like to thank them for their fantastic ongoing support, as well as the very generous donation from Warwickshire CCC.
"The money raised at Edgbaston will go a long way to help ensure Macmillan is there so that no one faces cancer alone."