Selco build cricket partnership with Warwickshire
Selco build cricket partnership with Warwickshire
February 10th, 2015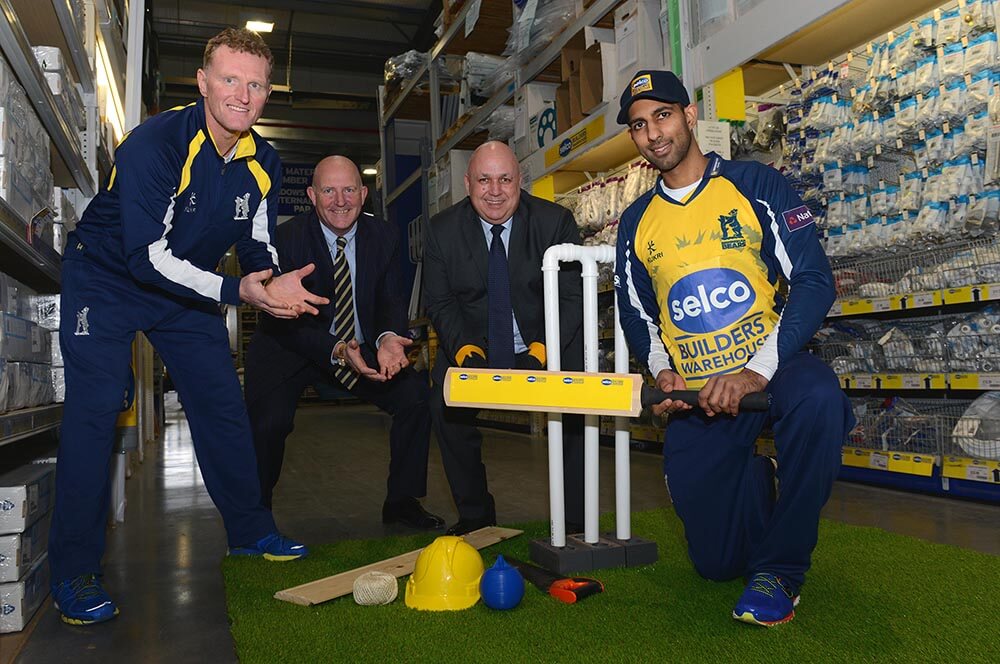 Warwickshire County Cricket Club has been bowled over after securing a two-year sponsorship deal with one of the UK's leading builders' merchants. Selco Builders Warehouse will become the club's first official builders merchants partner, as well as being the headline sponsor of its Natwest T20 Blast – in which Warwickshire play as Birmingham Bears - and Royal London One-Day Cup shirts.
The deal continues Selco's top-level sporting involvement and further strengthens connections with Birmingham, the city in which the company was formed and is the home for its support centre and five branches.
Chris Cunliffe, chief executive of Selco Builders Warehouse, said:
"We are delighted to be joining forces with Warwickshire County Cricket Club and look forward to a successful period for all parties both on and off the cricket field.
"Birmingham has been a key location in the formation and growth of Selco so we are delighted to be supporting one of the city's great sporting institutions."
"The fact that Warwickshire County Cricket Club invests strongly in the community was a further attraction."
"With the club winning the Natwest T20 Blast and finishing as runners-up in the LV County Championship and Royal London One-Day Cup in 2014, it's a great time to be cementing our new partnership."
Helen Gemmell, marketing director at Selco Builders Warehouse, added:
"This is an exciting partnership for everyone at the company and we are looking forward to sharing the experience with our fellow staff and customers.
"We have been involved in high-profile sponsorship agreements at elite level in sport, and we are delighted this latest venture will allow us to continue that trend in cricket, a sport which figured highly on the list of our customers' favourite sports."
Colin Povey, chief executive of Warwickshire CCC said:
"We're delighted to welcome Selco as a major partner in such an important year for the club, with an exciting defence of our Natwest T20 Blast title and the third Investec Ashes Test at Edgbaston to look forward to.
"We recognise Natwest T20 Blast cricket as an opportunity to expand our reach in to new audiences, with five of our matches this season being staged on Friday nights.
"It's great that Selco share our passion for the game and we hope that working with them over the next two years can help bring the club more success on and off the field."