Flood-hit rugby club given huge boost after being selected for makeover
Flood-hit rugby club given huge boost after being selected for makeover
July 28th, 2014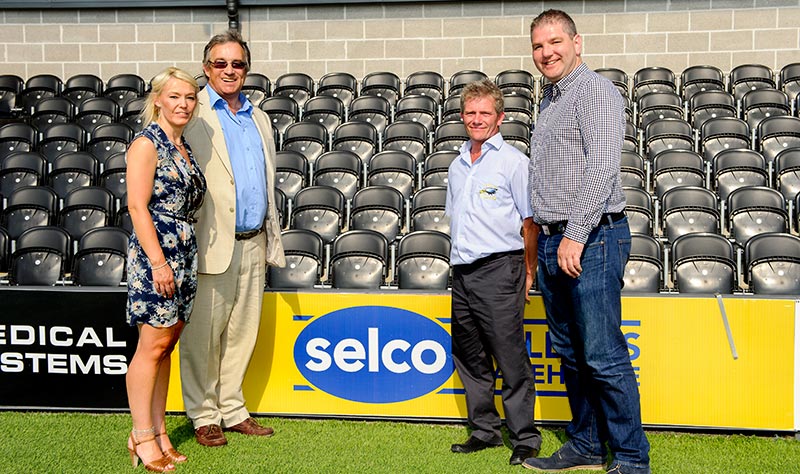 A London rugby club which was badly affected by the winter floods will benefit from a summer spruce-up of its facilities – thanks to a leading builders merchant. Elmbridge Eagles Rugby League Club, in Esher, has been selected as the winning applicant to scoop a makeover from Selco Builders Warehouse. Selco Builders Warehouse has pledged the materials as part of its sponsorship of Super League club London Broncos.
Broncos players and staff will be hand to offer their support on the makeover day on Saturday, August 9. A special coaching clinic will be hosted by the players for club members and visitors on the day from noon to 3pm. Elmbridge Eagles Rugby League Club has one senior team which plays in the London Men's League and three junior teams. The club, which celebrates its 20th year next season, went through an extensive renovation last winter but this year was badly affected by the record-breaking rainfall. Thousands of pounds had to be spent to repair the flood damaged clubhouse, including costly roof repairs.
Chairperson Charlie Tavener said: "The flooding has left us with no money, no bar, no kitchen, no changing rooms, no storage cupboards and inadequate internal doors. "This makeover will help us tremendously in our hour of need. "Our club is situated in the hub of several local communities whose local amenities are at breaking point. "Over the course of 12 months we would expect that 300 people would benefit from the venue, growing to more than 1,500 people per annum over a five year period." Work on the day will include a variety of work from painting and digging, to hanging new doors, fixing the skirting boards and installing new benches in the dressing rooms. The prize also includes 100 tickets to a Broncos match for Elmbridge Rugby Club, while a fun day will coincide with the makeover day.
Helen Cooper, marketing director of Selco Builders Warehouse, said:
"As part of our relationship with the London Broncos, we always look to engage with the community. Elmbridge Eagles is a popular and well-run club, but they've had some terrible luck with the flooding. Hopefully this donation will help them get back on their feet and will improve the facility for the use of hundreds of people in the community."
London Broncos general manager Jason Loubser said: "We are delighted that Selco Builders Warehouse has selected Elmbridge Eagles for the makeover as we know what a super club it is. "We are really pleased to be helping rugby league in the London area and look forward to having some of our players on site for the big day next month."