Selco Offer A Rugby League Refurb!
Selco Offer A Rugby League Refurb!
May 20th, 2014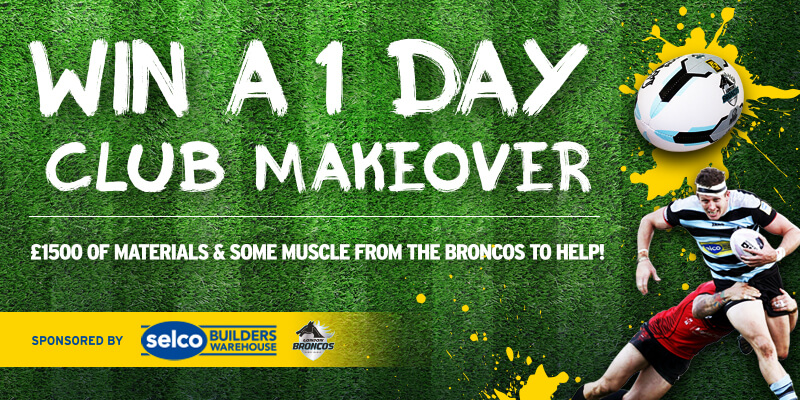 A community rugby league club in London will benefit from a summer spruce-up of its facilities - thanks to a leading builders merchant. As part of their sponsorship of Super League club London Broncos, Selco Builders Warehouse will donate £1,500 worth of materials to assist a club in their quest to improve its facilities. London Broncos players and staff will be on hand to offer their support for the project and join in with the successful club's makeover day on 9th August. The prize also includes 100 tickets to a Broncos match while a fun day, including coaching clinics for junior teams, will coincide with the makeover day. Chris Cunliffe, CEO of Selco Builders Warehouse, said: "We are proud of our sponsorship of the London Broncos over the last few years. "As part of that agreement, we always look to engage with the community at every opportunity and offering a rugby league club a makeover is the perfect chance to do that. "We are looking to support a club who are carrying out renovation or refurbishment work and support them where possible with building materials. The Broncos players and support staff will be coming in to assist with the work." London Broncos spokesman Jason Loubser said: "This is a fantastic initiative and further emphasises the excellent job Selco Builders Warehouse do as our main sponsors. "We are determined to continue to enhance the rugby league scene in London at every opportunity and the makeover project is an ideal way to ensure we are doing that." Clubs can submit applications for the competition by entering on the Selco Builders Warehouse website,
www.selcobw.com/broncosmakeover
. Applications must be received by Sunday 15 June.