Baguley
Branch Details
Baguley
31 Timpson Road
Baguley
Manchester
North West
M23 9LL
Tel: 0161 946 1400
Fax: 0161 946 0724
Email: baguleysales@selcobw.com
Manager: Paul Birtles
Deputy: Rick Shackleton
Opening Times
Mon: 06:30 - 20:00
Tue: 06:30 - 20:00
Wed: 06:30 - 20:00
Thu: 06:30 - 20:00
Fri: 06:30 - 20:00
Sat: 07:00 - 16:00
Sun: 10:00 - 16:00


Special Opening Times
19/04/2019: 06:30 - 17:00
21/04/2019: closed
22/04/2019: 08:00 - 16:00

Directions
Selco Builders Warehouse in Baguley (Wythenshawe, Manchester) is behind the large Tesco on Altrincham Road (A560).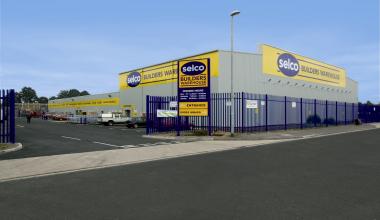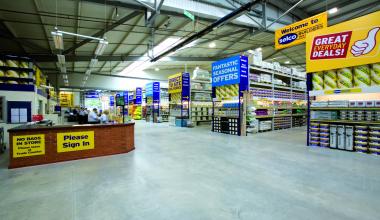 Selco Builders Warehouse Baguley
Selco Baguley stocks all the building materials you need to get the job done. With over 15,000 products available, you can be sure one stop is all you need to find the materials you're looking for.
Register for a FREE trade card today to make sure you don't miss out on everything that Selco Baguley has to offer.
---
Branch Services
---
More About Selco Builders Warehouse Baguley
Our Baguley builders' merchant has a huge range of building materials in stock. Found in Wythenshawe, behind the Tesco on Altrincham Road. This branch serves Stockport, Altrincham, Wilmslow and more.
Here at Selco Baguley you can be sure one trip is all you need to pick up the building supplies on your list. As a top timber merchant in Baguley we stock FSC and PEFC timber. Leaving both you and your customer confident that the wood you are using comes from a sustainable source.
Our kitchen design service in Baguley can help you to create the perfect kitchen for your clients. To get things started, simply bring your initial plans and measurements into branch where our Baguley branch team will take care of the rest.
Selco Baguley stocks an array of different building materials including insulation, timber, sheet materials, plastics, ironmongery, windows, roofing, doors, heating and plumbing equipment, hardware, fixings, lighting, electrical, landscaping, bathrooms, kitchens, decorating, fencing and tools.
Local Building Regulations